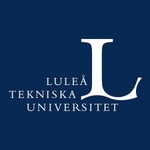 Luleå University of Technology (LTU) has an annual turnover of EUR 160 million. Today the university has 1,700 employees and 19,000 students. Research is often carried out in close cooperation with companies and has a turnover of more than EUR 90 million. Hydropower is a main area of research involving 12 Professors, 18 other senior staff members and 30 PhD-students spread over 11 of the Universities Research subjects. Hydropower is a part of Renewable Energy being one of the Universities Areas of Excellence in Research and Education and is prioritized.
Main tasks in the project
LTU will the main responsible of the tasks involved in WP1 and WP4. As leader of WP1, LTU will develop, test and validate the Injection of Pulsating Momentum (IPM) system at the various scales. As leader of WP4, LTU will develop the Controller and will couple it with the other subsystems in order to build the Active Flow Control (AFC) system. In addition, LTU will take care of the innovation issues through the Innovation Manager.