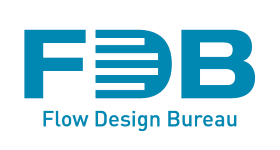 Flow Design Bureau (FDB) is a SMB company with its main office in Stavanger, Norway. Since its founding in 2001 FDB has delivered services and products to the hydropower, oil & gas, and marine sectors. The services include numerical simulation of complex industrial systems and specialized measurements e.g. for the determination of hydraulic efficiency of hydro turbines. FDB's own product line includes specialized instruments and a version of the ICM systems (1st gen) that will be exploited in the AFC4Hydro. In addition, FDB act as a reseller of equipment and software for other European companies. FDB has also been engaged in several research programs funded by the Norwegian Research Council both as coordinator and participant.
Main tasks in the project
FDB will have the main responsible of the tasks involved in WP2 and WP5. As leader of WP2, FDB will develop, test and validate the Injection of Continuous Momentum (ICM) system at the various scales and will couple it with the Controller developed in WP4 to build the Active Flow Control (AFC) system. As leader of WP5, FDB will carry out the dissemination and exploitation of results, and the communication of the project activities to the stakeholders.